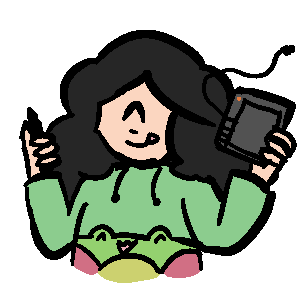 After a long process of losing my Paypal account, trying to find alternatives, and then resorting to a second account, I can finally offer my services to you! If you are interested, consider giving me a try!

COMMISSION EXAMPLES IMAGE COMING UP SOON!! CHECK MY #MYART ON MY TUMBLR BLOG FOR EXAMPLES IN THE MEANTIME: https://www.tumblr.com/caramelcyclops
BASE PRICES
Lineart: 8€ - The cheaper option, good if you wanna test my skills, need a quick character design, or just want a quick sketch of your character! May include the pose lines on request.
Color: 16€ - The middle term, perfect for basic commissions without going too basic and gifts for others!
Shaded: 20€ - If you have seen my most elaborate drawings, this is what I will aim for: crayon-styled shading/lighting and colored lineart. I'll try my best!
Prices are variable depending on the complexity of the drawings and the overall drawing.
BACKGROUNDS
Basic background: FREE! - Simple shapes or flat color, your choice!
Texture/abstract background: +1€ - Will blend textures and abstract shapes to create a in interesting background!
Hand drawn background: +4€ - I can draw simple scenes and put your character in an actual place, nothing actually professional but it can give your drawings some life!
MISC
Profile Picture: 10€ - Sport a swag profile picture in your social media by yours truly! Backgrounds get a 50% discount.-
Sleepy emotes: 5€ - Based on my beloved tinasleep and tinawake emotes. Prices are fixed: no discounts or price raises, you'll get two transparent bg + minimal shading pieces. PAYMENT THROUGH KO-FI ONLY, please check this post for more information: https://www.tumblr.com/caramelcyclops/716240269884997632/new-commissions
Extra characters: + 50% base price - This will enlarge the drawing process, please be patient with me! That being said, I love experimenting with interactions or poses with multiple characters!

RULES & PERMISSION
I'm not comfortable with my art being used in a lot of commercial contexts, but I would gladly help you design a cover for your album/song or your youtube thumbnail. Please specify if you intend to use my drawing for personal or commercial use, and if so, what kind. Be SPECIFIC, otherwise I will just say no.
No NSFW, I'm not ready for that. No political stuff or hate speech, also. I have the right to deny any commission if I am not comfy with the request.
OCs are encouraged, fanart is allowed and real life people are discouraged (but otherwise OK to ask for).
Moderately complex characters will be simplified to fit my style. Highly complex designs, such as mecha, or biblically accurate angels, will be outright discarded.
My energy and free time fluctuates a lot, specially the former. Your commission could take from one from several days to be completed, but never more than two weeks. Should I fail to deliver your art piece in time, you can request a full refund, but you will not be able to see the fully colored/shaded piece.
I will refuse characters with complex designs if I feel like I cannot simplify their design enough to adapt them to my style/skills. So no, no weird armor or mecha stuff.
On a similar note, please don't pressure me. I like to take my time to deliever quality art. You're allowed to ask for updates occassionally, or to ask me to update you when I make progress, but rude or pushy behaviour will be met with a full decline of your commission.
Feel free to ask any question you may have that hasn't been answered here!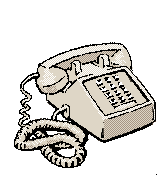 In order to contact me, head to the "Contact" or "Art" pages on the index of this website!